We are a non-profit, UK Veteran and Emergency Services, PTSD research organisation which has the purpose of researching UK Veteran and Emergency Services PTSD from the perspective of the diagnosed sufferer and, in so doing, provide the PTSD diagnosed Veteran and Emergency Services communities with an increased presence at the decision table in respect of their treatment, care and recuperation.
We believe passionately that nobody understands a PTSD diagnosed sufferer better than a fellow diagnosed sufferer.
Registered Community Interest Company (CIC) No. 12810687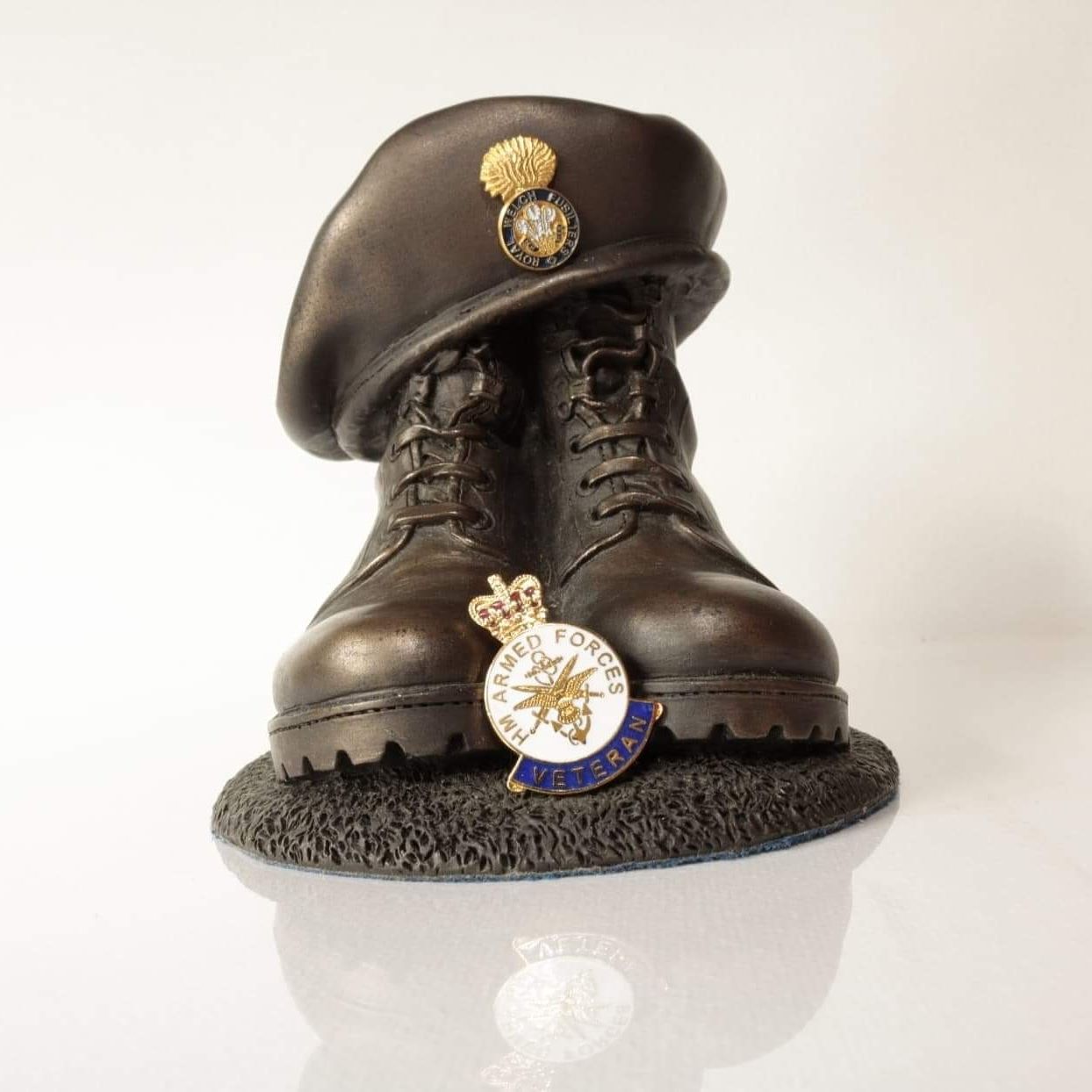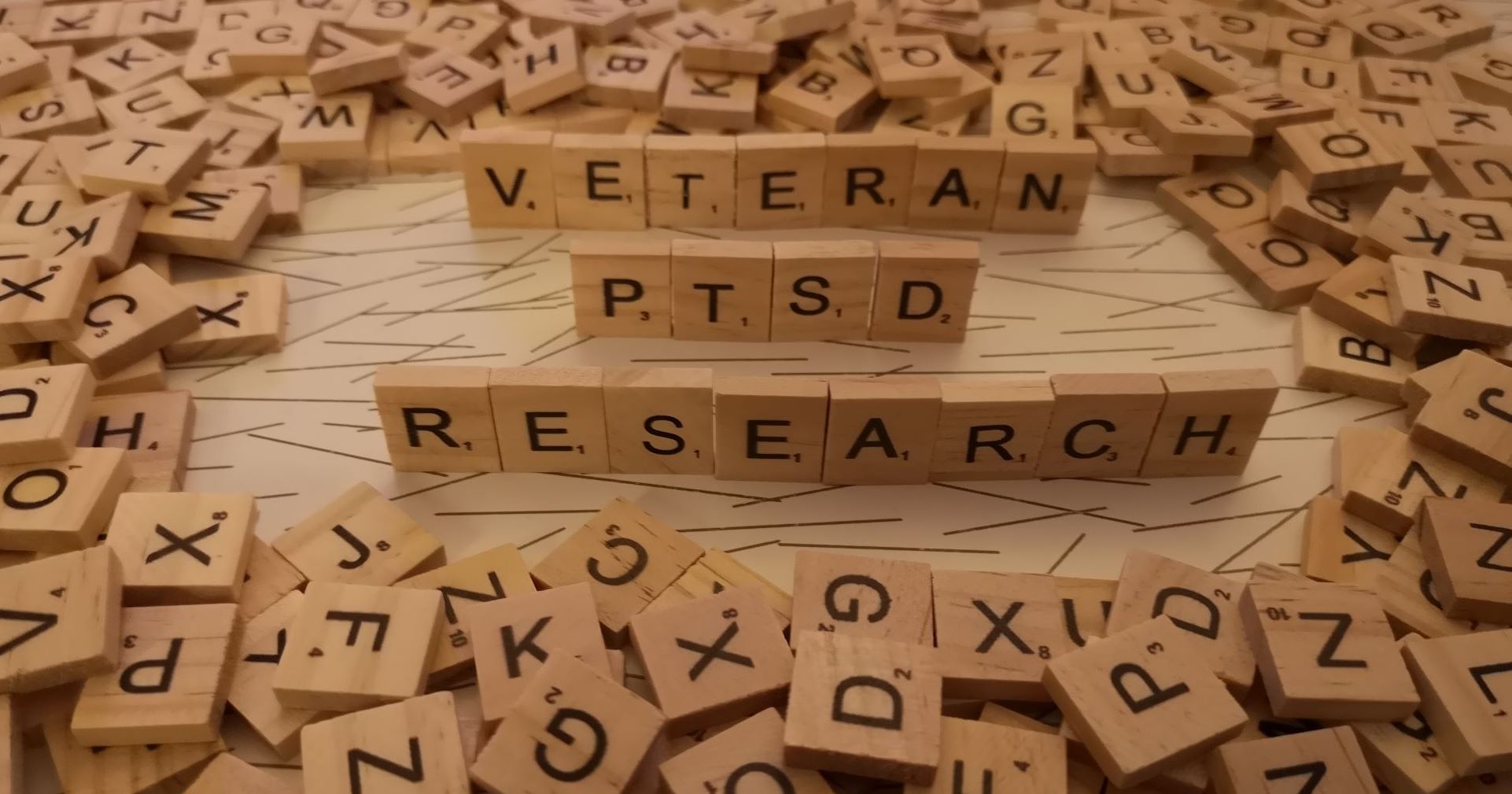 The Daparian Foundation is a research organisation. We aim to improve the lived experience of UK veterans and emergency services staff with PTSD, through efficacious research utilising our bank of diagnosed veteran volunteers. We do not seek to duplicate the fantastic efforts of the various other veteran and emergency services support organisations that already exist. We see ourselves as filling a necessary requirement within the UK PTSD diagnosed community to be represented effectively at the decision table through evidenced and researched dialogue regarding treatment, care and support. We are not a clinical or medical organisation, and we do not provide counselling or therapy of any sort; albeit that we hope sincerely that our veteran volunteers gain from their membership of our family through satisfaction, camaraderie, banter and friendship. If you seek immediate assistance, support or signposting, regarding your psychological or medical situation then please contact one of the care agencies listed on the next page, or the numbers listed for Op Courage, the NHS Veteran Mental Health Support Scheme. Thank you.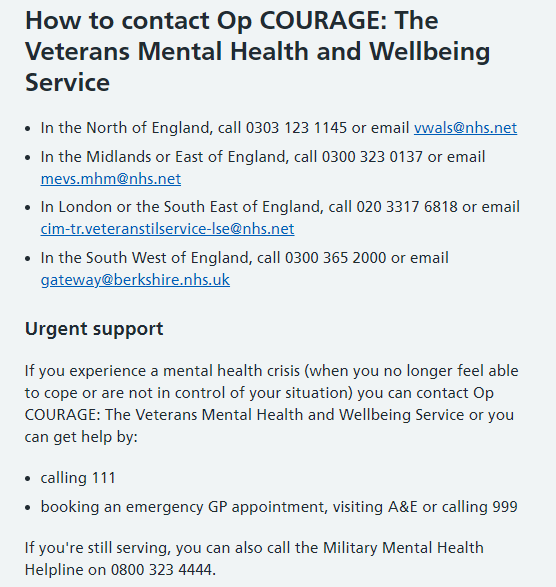 Op Courage; a new way of looking at delivering UK Veteran Mental Health Support
Op Courage is a new NHS initiative which pulls together all the different strands of UK Veteran Mental Health and Wellbeing Support, including all PTSD support, under a 'one stop shop' umbrella. The Transition, Intervention and Liaison Service (TILS), Complex Treatment Service (CTS) and High Intensity Service (HIS), plus various other support options, are available to the UK veteran community.
Op Courage provides a more joined up rationale behind the application of these services towards supporting the veteran who requires support, guidance and signposting.
Here are the contact numbers / emails for this new scheme.
Thank you to the National Health Service website, www.nhs.uk,for this information.
We at the Daparian Foundation do not seek to pretend to be something that we are not. We cannot compete with the significantly larger, and much better funded, veteran and emergency services mental health charities and support groups; nor do we want to as the duplication of effort serves nobody, least of all the veteran and emergency services communities.
What we can do, however, is provide a bespoke research facility for the veteran and emergency services communities when considering the issue of PTSD; providing research which is performed from the perspective of the sufferer, and which is targeted at the issues which will directly improve the lived experience of the UK PTSD diagnosed community.
We are not qualified psychiatrists, psychologists or other variables of medically qualified personnel. We are sufferers of PTSD, the lead researcher included, seeking to use our lived experience of the disorder to inform the decision makers, from a research basis,of the most efficacious routes to support those diagnosed with PTSD.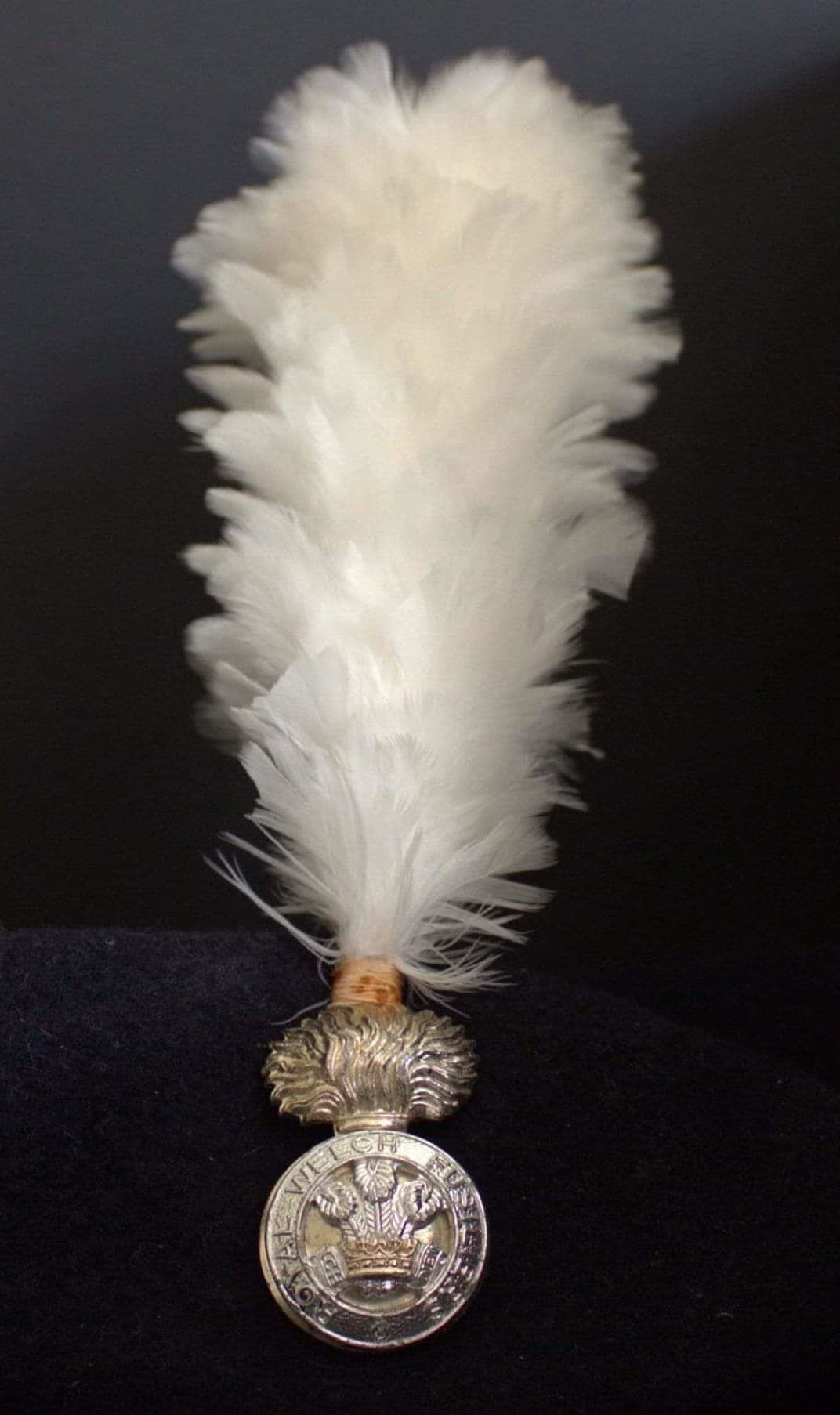 What is Posttraumatic Stress Disorder (PTSD)?
PTSD is an anxiety disorder which has existed since the first humans experienced their first traumatic events, albeit that it was only named in 1980 when the American Psychiatric Association officially recognised it. Accounts of PTSD exist in ancient Greek literature, Shakespeare and the writings of the Incas, Aztecs and Romans; who all give the same set of complex symptoms and behaviour different names and contexts.
PTSD, for purposes of diagnosis, comes with four symptom clusters; re-experiencing, avoidance, negative alterations in cognition / mood and alterations in reactivity and arousal.
Extreme cases of prolonged and repeated exposure to trauma can lead to the development of complex posttraumatic stress disorder (CPTSD). Every case of PTSD is unique in its specific causes, symptoms and outcomes; some being short lived but others becoming entrenched and permanent in nature.
PTSD is a normal human reaction to abnormal circumstances, a result of the brain failing to effectively process and file away what it has seen, heard and been faced with.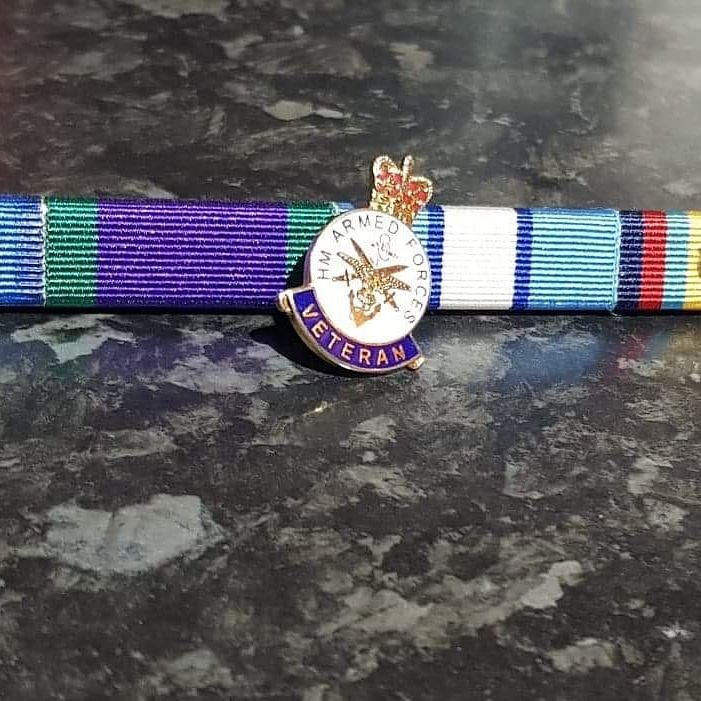 What are the ingredients of Posttraumatic Stress Disorder?
Where is the Daparian Foundation concentrating its initial research?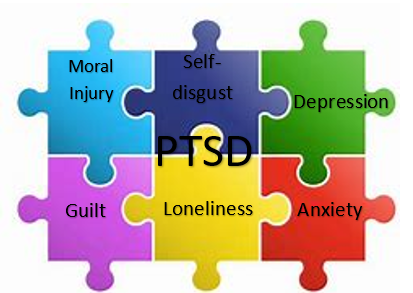 PTSD comes with a suitcase full of symptoms, consequences, behaviours and thought processes.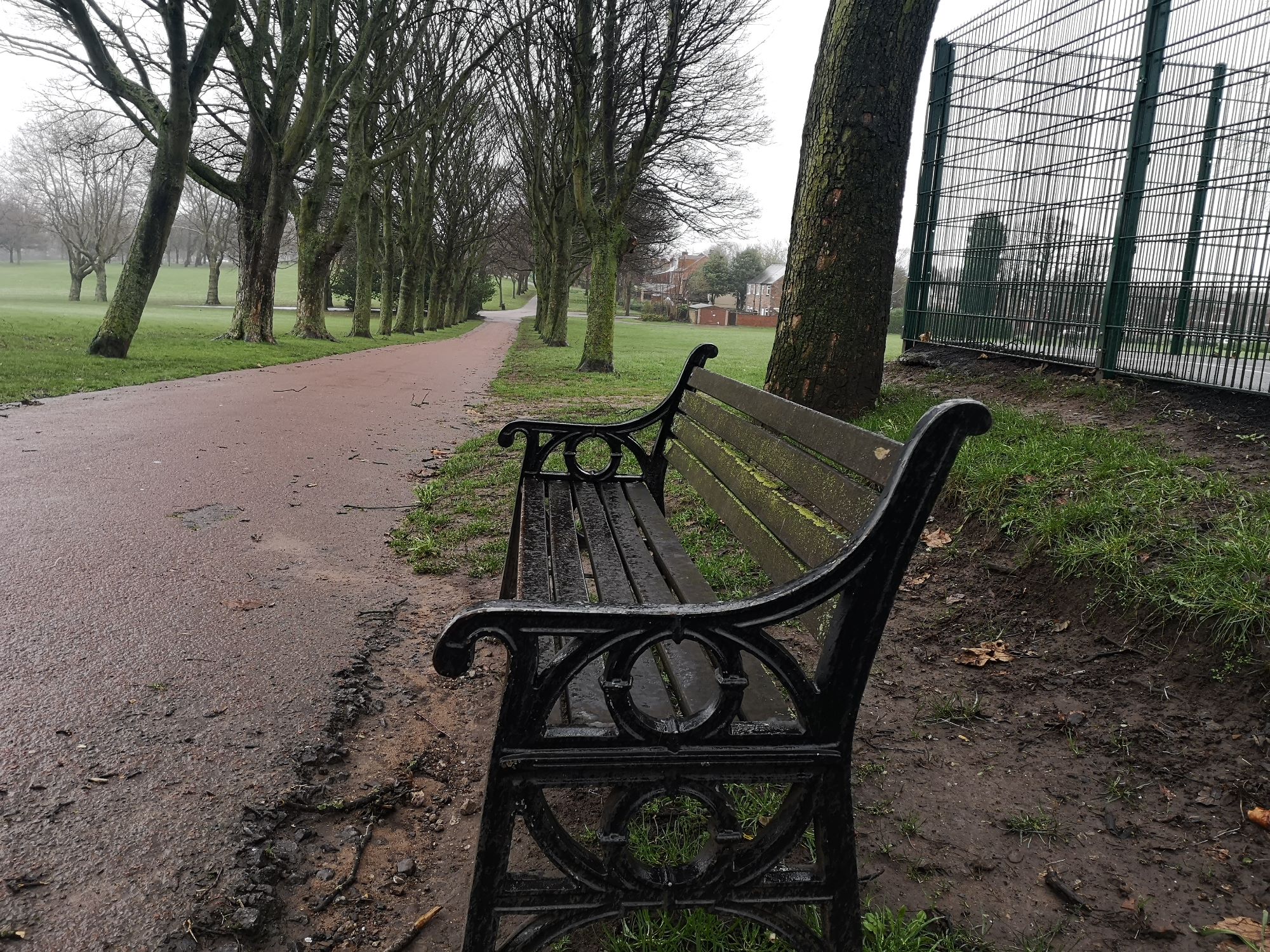 A major strand of our current research is into the links between PTSD and loneliness.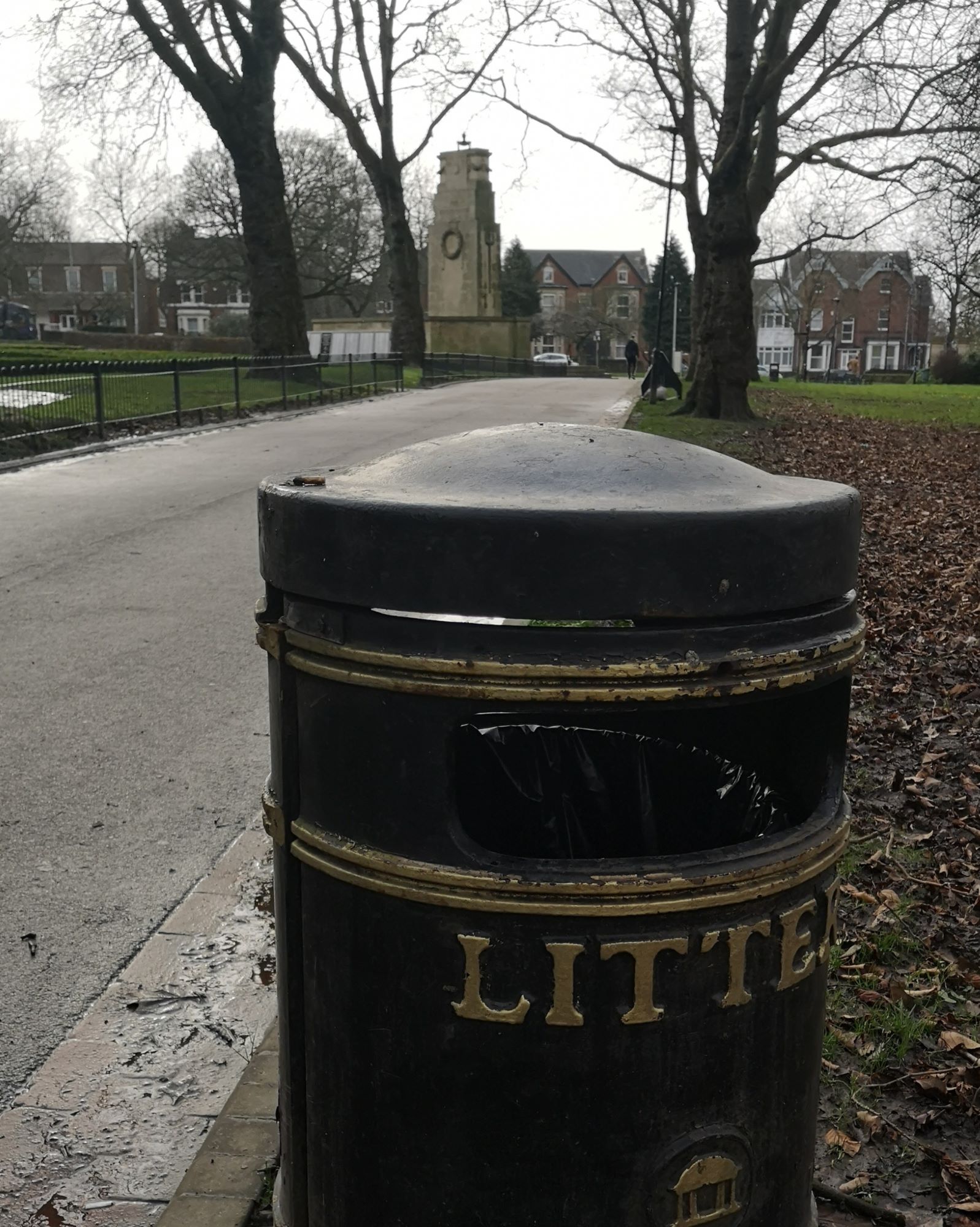 Self-disgust is an internal mechanism of revulsion at one's character, beliefs and actions.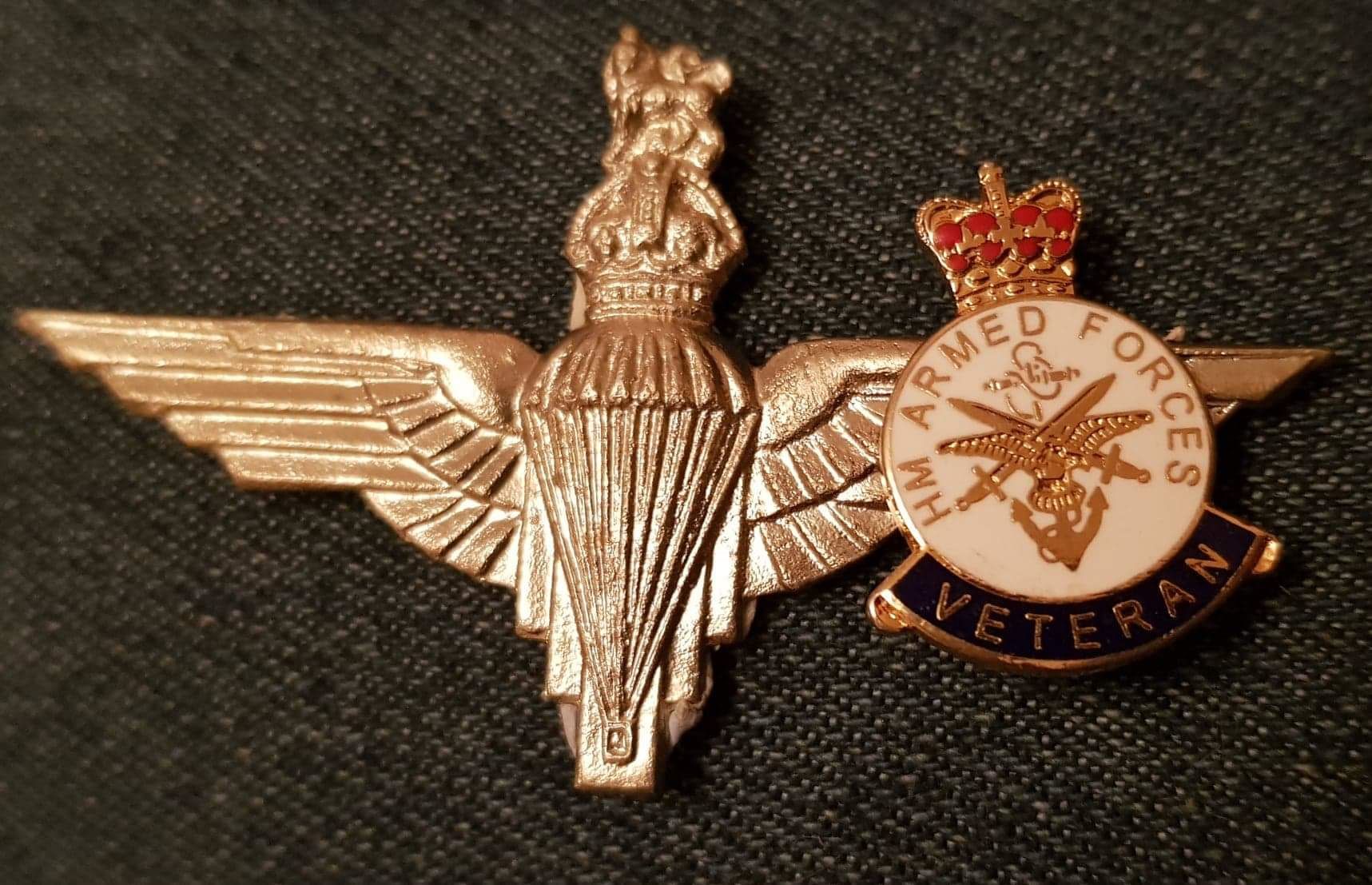 A perceived breach of our moral conscience and inherent values leads to extreme guilt, shame, anger and disorientation.
PTSD diagnosed volunteers
The Daparian Foundation has a significant establishment of PTSD diagnosed Veteran and Emergency Services volunteers, from diverse backgrounds within the UK Armed Forces and Emergency Services who have served within varied theatres of conflict around the globe and within varied highly stressful and confrontational public service roles. These volunteers share a passionate enthusiasm for improving the lived experience of Veterans and Emergency Services staff diagnosed with PTSD; effected through the use of efficacious, targeted and current research.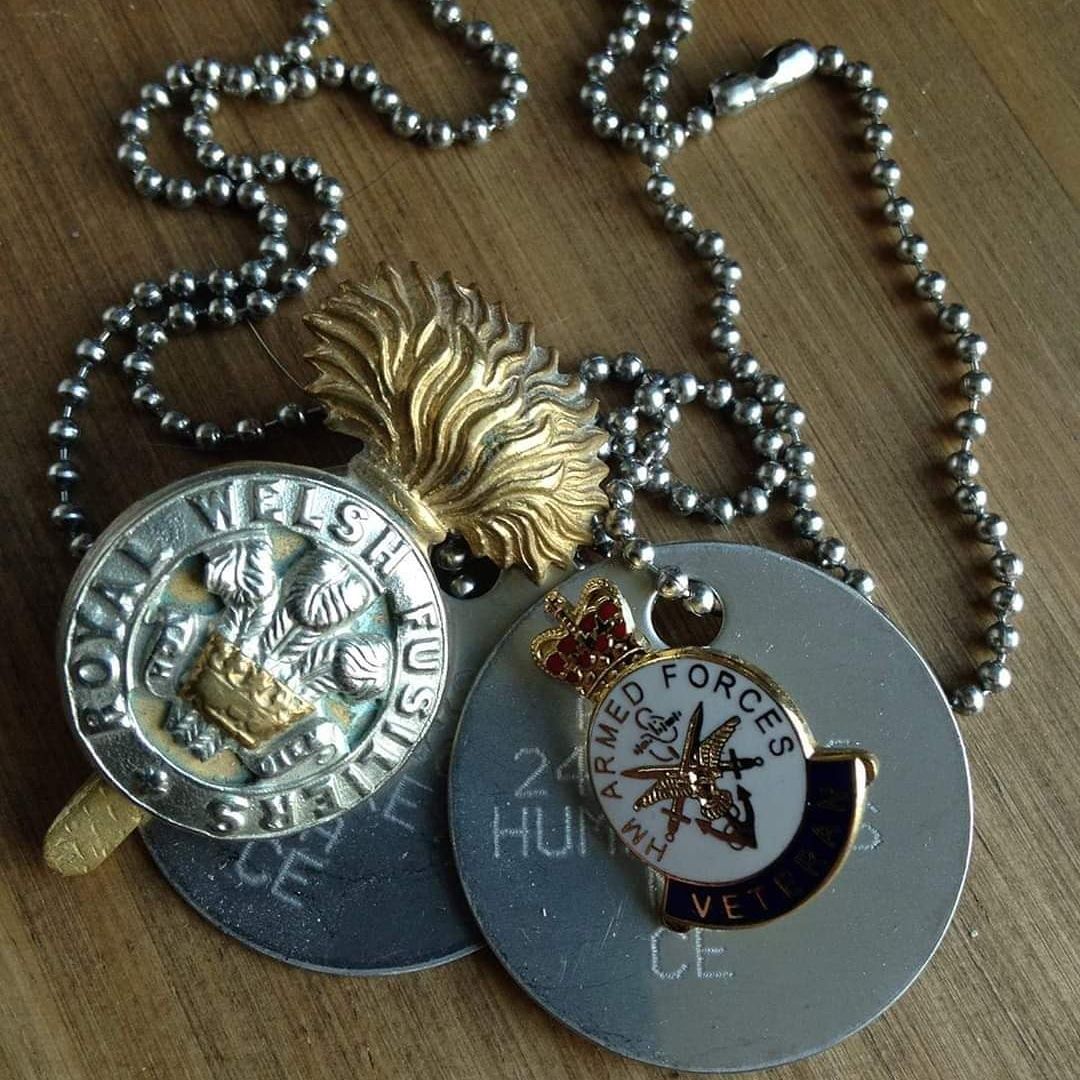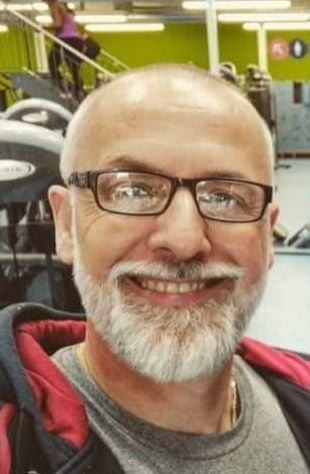 Service within the Merchant Navy and over 20 years as a police officer, within Hong Kong and the United Kingdom, led to a diagnosis of PTSD after an on-duty incident in the police. Attended Sheffield Hallam University and gained a Psychology Masters degree. Founder of The Daparian Foundation.
Rotherham, South Yorkshire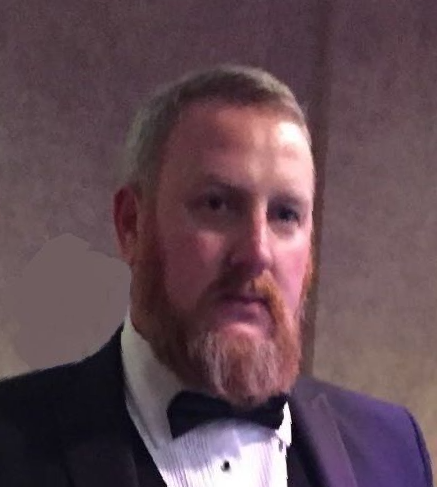 Service within the British Army as a telecommunications expert within the Royal Corps of Signals for 24 years, multiple tours of duty including Bosnia, Iraq and Afghanistan. Diagnosis of complex PTSD over ten years after experiencing kinetic war-fighting in Afghanistan. Director of The Daparian Foundation.
Taunton, Somerset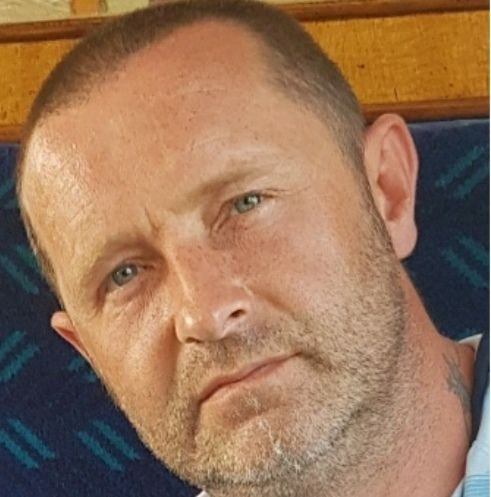 Service within the British Army as an Area Systems Operator in The Royal Corps of Signals for 4 years. Medically discharged after suffering a Traumatic Brain Injury and having a significant section of right frontal lobe removed. Learned to walk, talk and be himself all over again. Diagnosed with C-PTSD. Director of The Daparian Foundation.
Manchester, England
The Psychological Correlates of Self-Disgust in individuals with Posttraumatic Stress Disorder; completed as a research dissertation for Psychology Masters in 2018 (Published in Frontiers in Psychology online journal 30th October 2020); https://doi.org/10.3389/fpsyg.2020.559883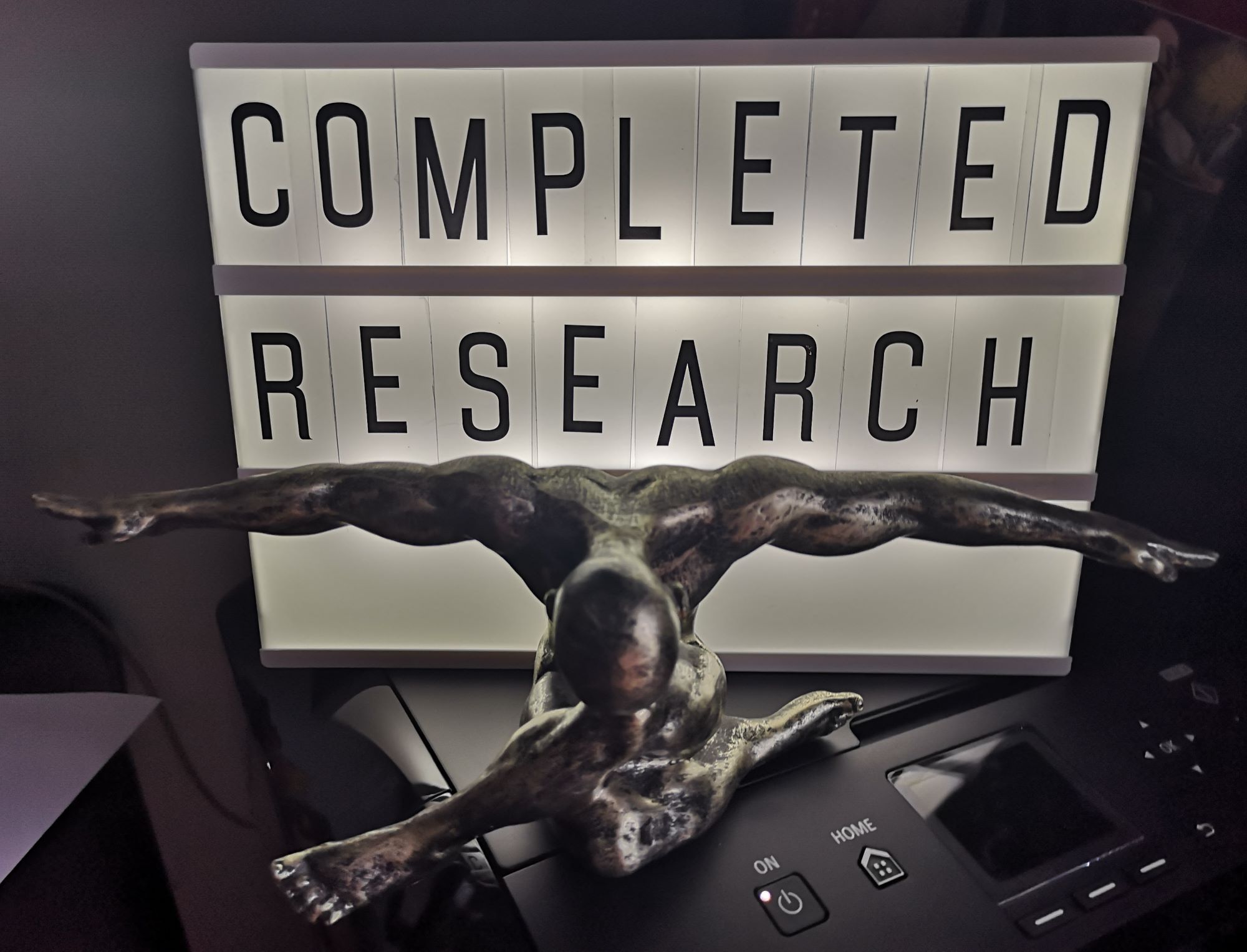 The attenuation of the links between Veteran Posttraumatic Stress Disorder and Loneliness, Self-Disgust, Anxiety and Depression through a combination of softer-focus talking therapies and the creation of non-judgemental, trusting and understanding environments (as opposed to the previous emphasis on the more medically established protocols; medication and certain clinical, psychological, procedures).
Longitudinal, qualitative, research into PTSD diagnosed veterans and their relationship with Self-Disgust and Loneliness.
The impact of moral injury upon UK Veteran Mental health; linking in with its comorbidity with Self-Disgust.
The correlation between gut health/diet and Veteran PTSD.
The correlation between PTSD dogs and the attenuation of the Loneliness ingredient of Veteran PTSD.
Application of the previous, and planned, research to both the Prison and Homeless Veteran populations.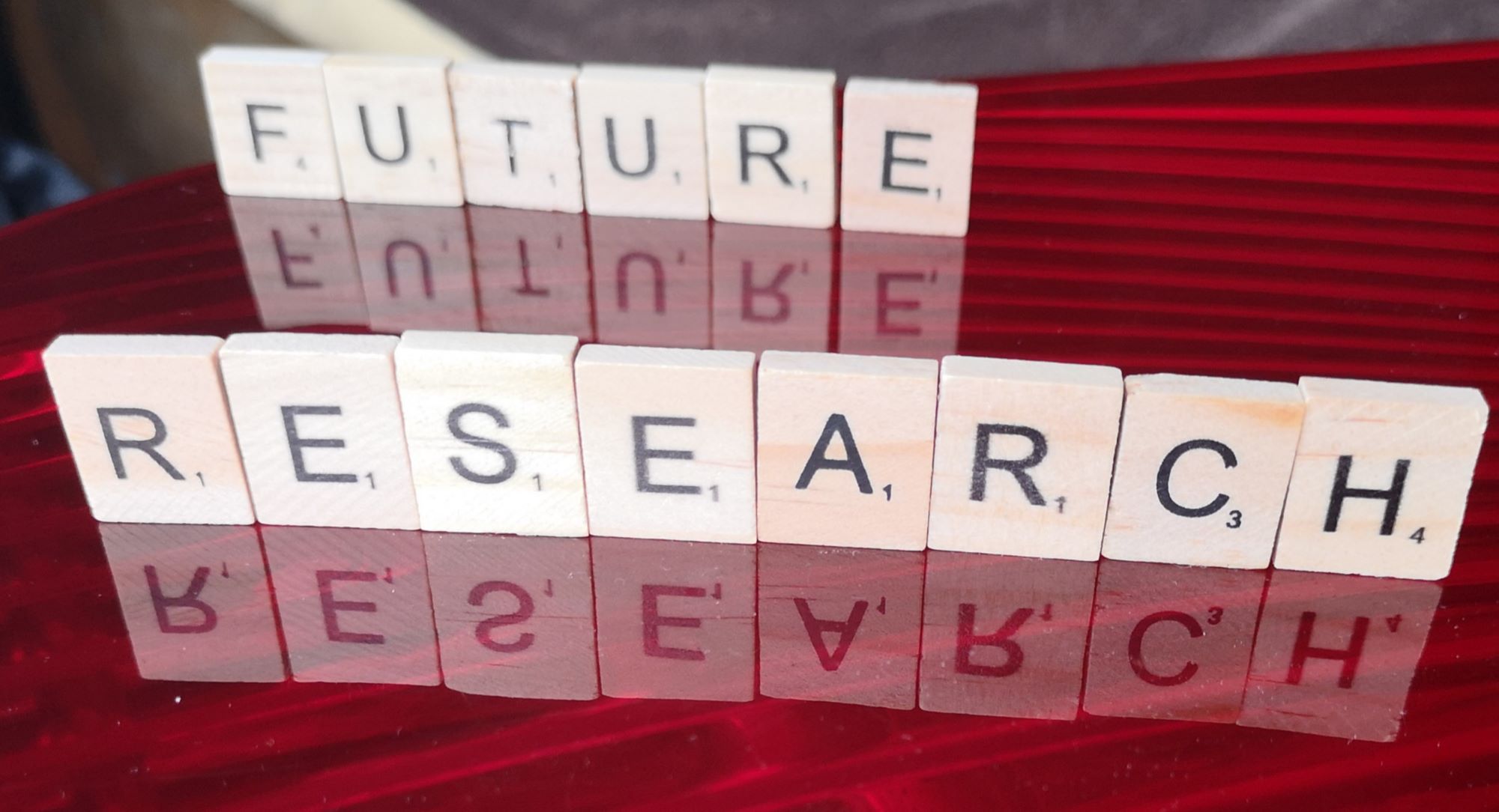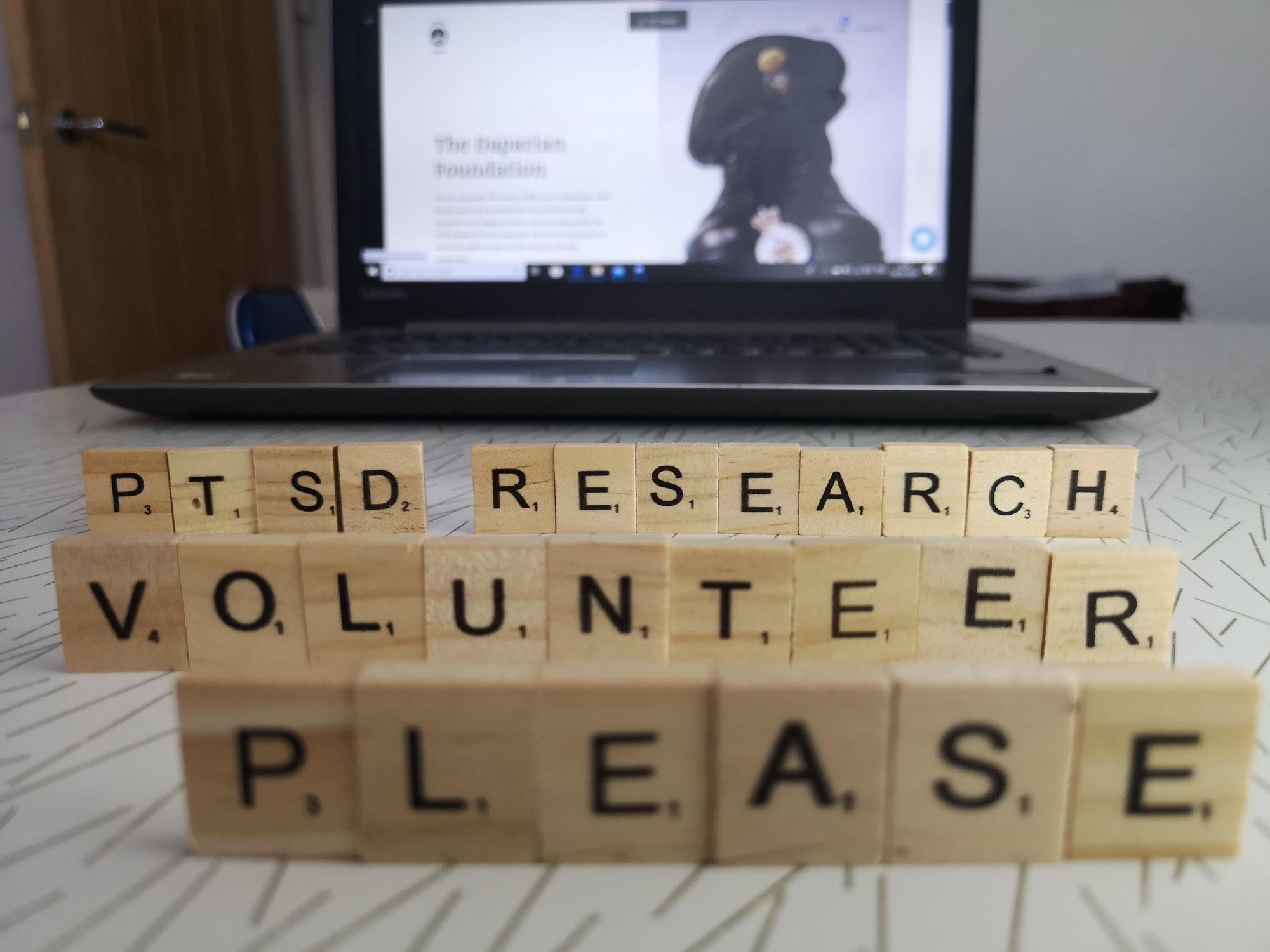 The lifeblood of The Daparian Foundation, the essence that makes our research so very effective, is our bank of PTSD diagnosed veteran volunteers. If you are a UK veteran, have a diagnosis of PTSD which is more than 12 months old and wish to join our family and contribute to our research then contact us please.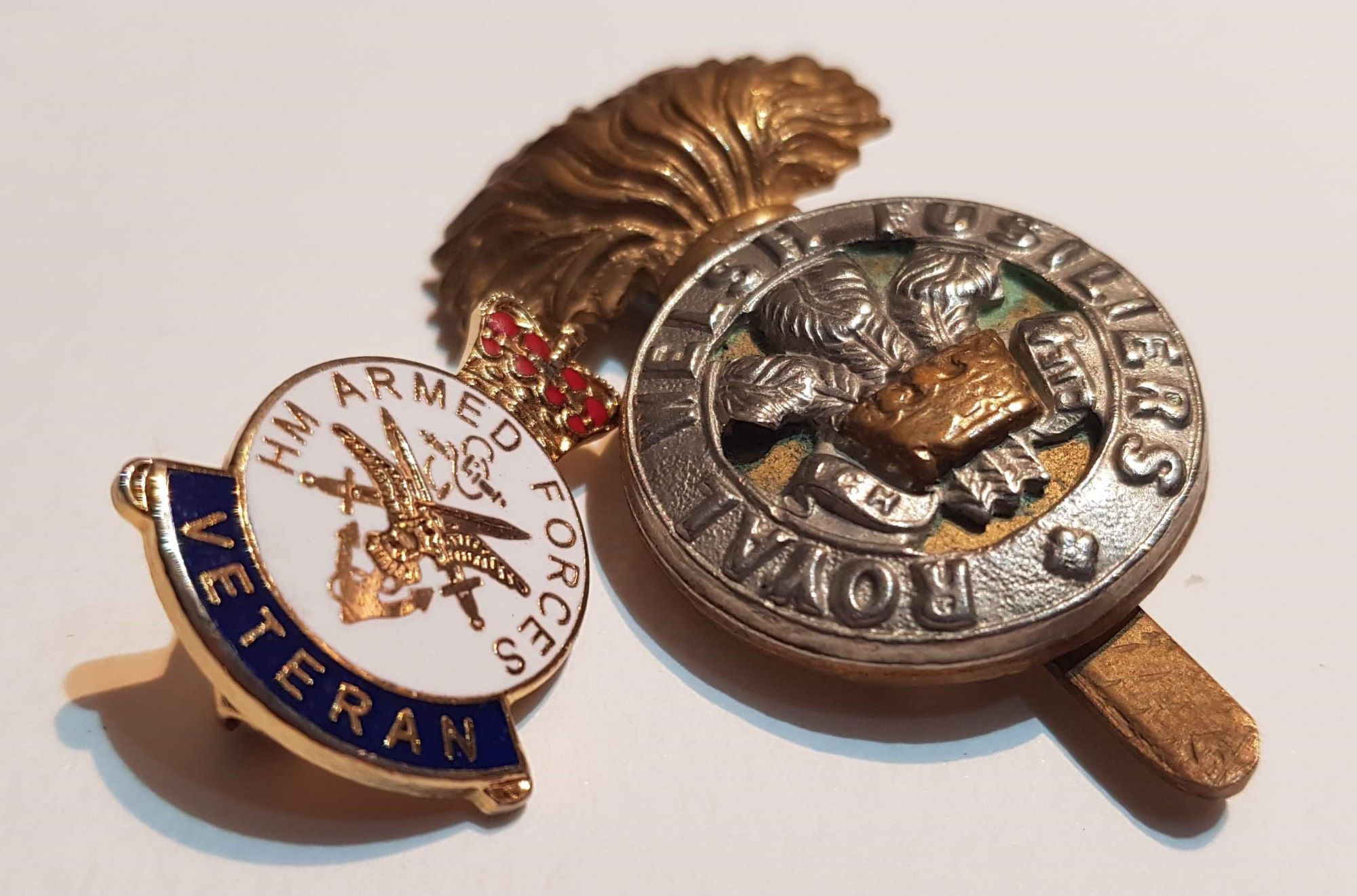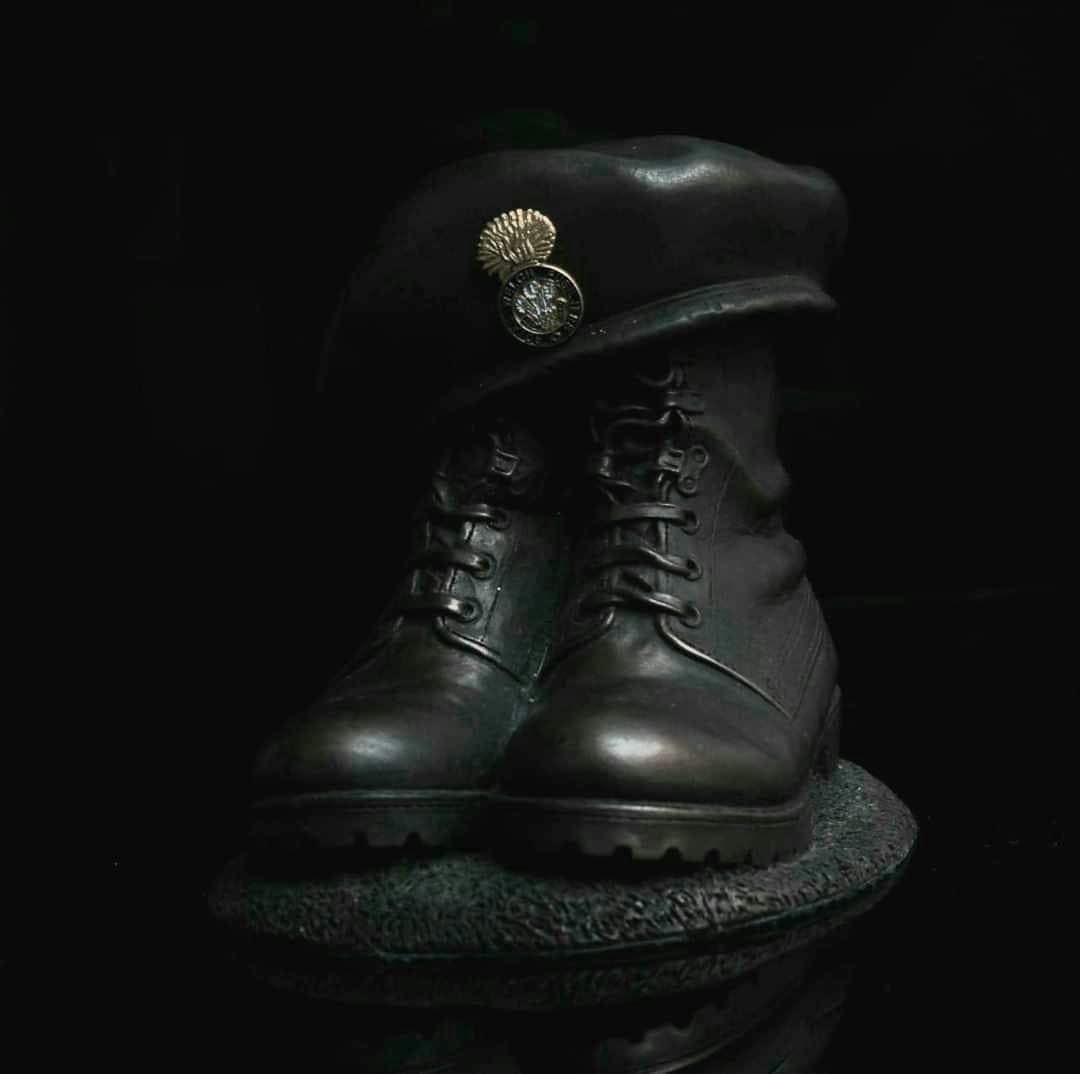 A massive thank you is due to all the PTSD diagnosed veterans who have contributed to our completed research already, and have volunteered to assist us with our future research also. Without these brave, inspirational, pioneers of veteran PTSD our research would have no value, efficacy or power. Thank you!!
Furthermore, massive thanks is owed to Mark Humphreys and his MyCariads Photography Studio; for his patience, assistance and photographic talent in assisting our organisation with photographic images of the highest, and most artistic, quality. Thank you.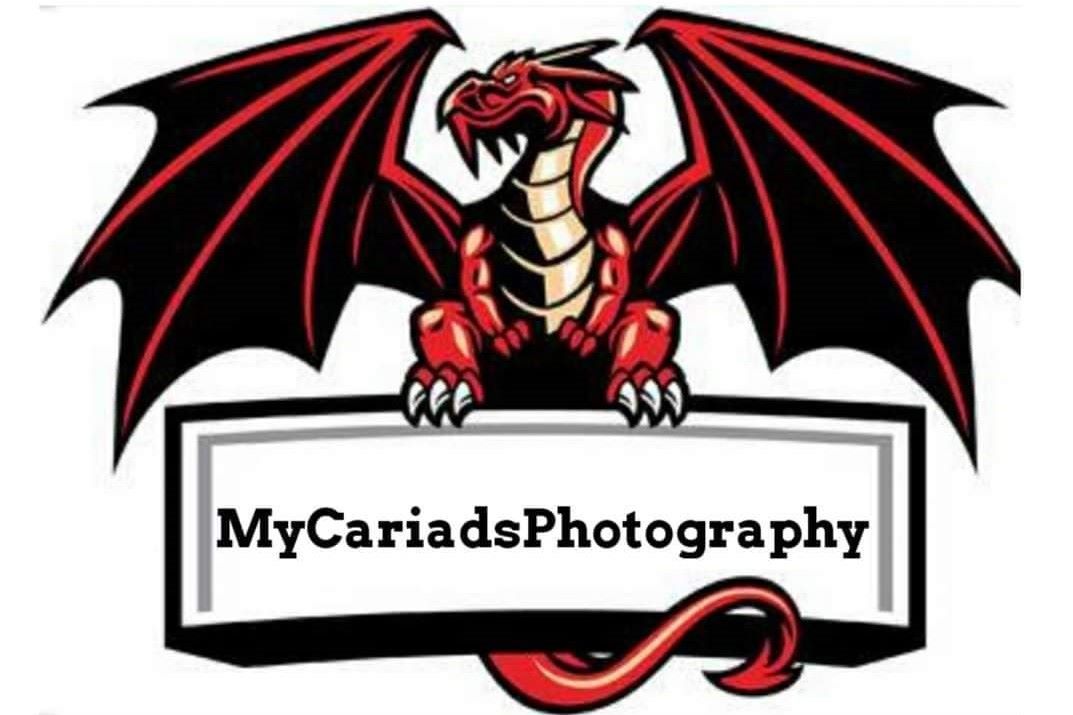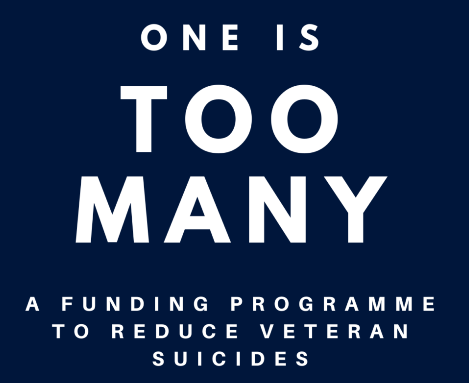 The Daparian Foundation is so very proud and privileged to be working alongside For The Fallen CIC and Northumbria University Northern Hub for Veterans and Military Families Research on this pioneering and inspirational research study which seeks to drive much needed change within the UK Military and Veteran communities regarding Military and Veteran suicide.
This project is funded, and administered, through the Armed Forces Covenant Fund Trust.
Please watch out for updates as this unique research study evolves and moves forwards.
To understand an area of concern, and put measures in place to mitigate it, it is vital to put the community who live that problem at the centre of the narrative, to listen to the voices of lived experience. This is exactly what this project does.
The Daparian Foundation are so very proud to announce that our collaborative research project, with Northumbria University Northern Hub for Veteran and Military Families Research, investigating Loneliness within UK Veteran PTSD through the medium of truly listening to the lived experience of PTSD diagnosed veteran volunteers, putting this community at the centre of the narrative, and evolving this into a post-treatment, non-clinical, intervention that will identify and support those deemed vulnerable to this destructive element of veteran PTSD, has been approved for funding by the Armed Forces Covenant Fund (March 2021).
This research project is scheduled to commence April / May 2021 and will run for a minimum of 2 years. More updates will follow as this significant and pioneering research evolves.
'The thousand yard stare'
Steve Stonestreet, an accomplished artist has completed this fantastic painting to depict a Veteran living with PTSD. Painted on heavy weight paper and measuring 22 x 15 inches, this is a unique, pioneering and potentially iconic painting.
The Daparian Foundation auctioned the original painting, helping to raise funds for our ongoing growth, and has been given the rights to the image by Steve Stonestreet. For Steve's generosity and support we are eternally grateful. Thank you Steve.
A limited edition, individually numbered and signed by the artist, of prints and other merchandise will follow also.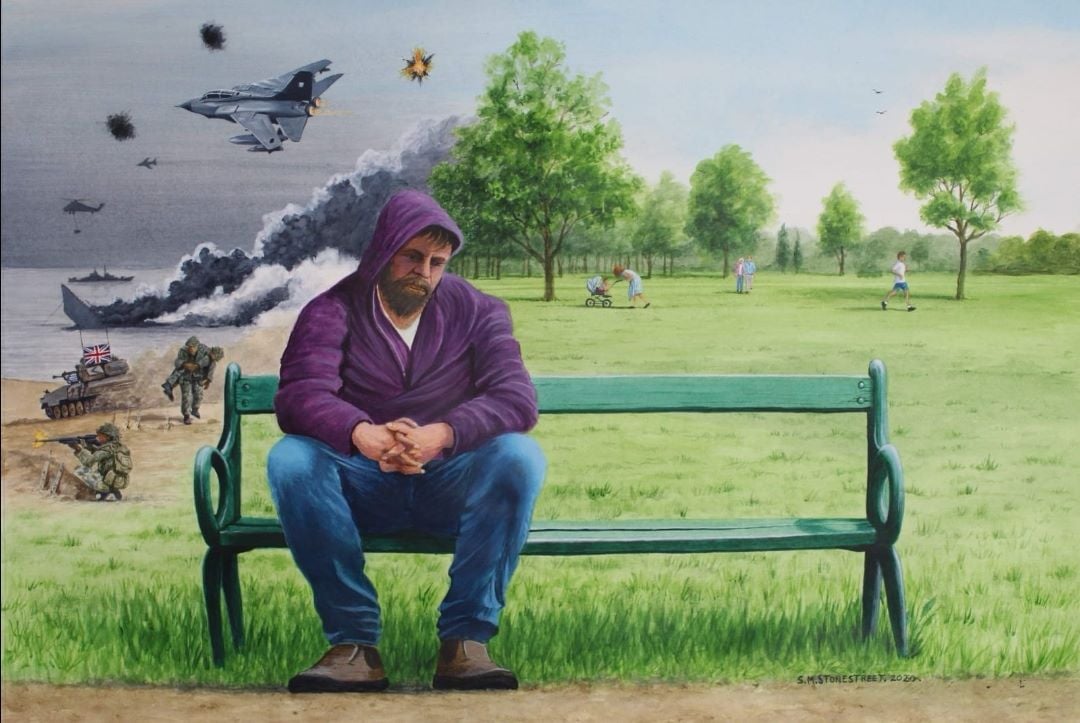 An interview with Policing Insight online journal 11/6/20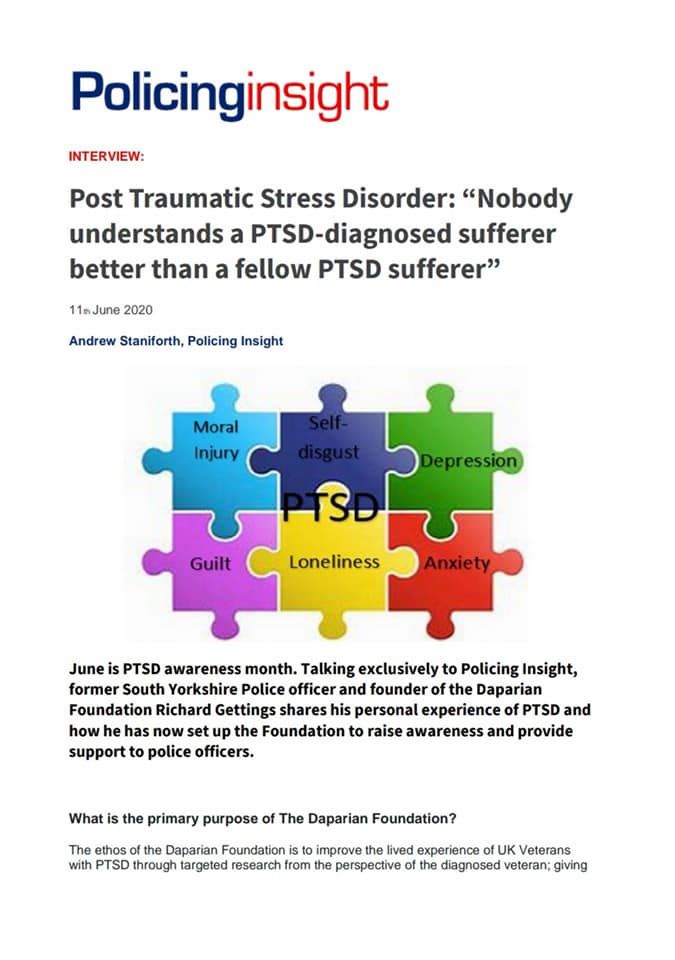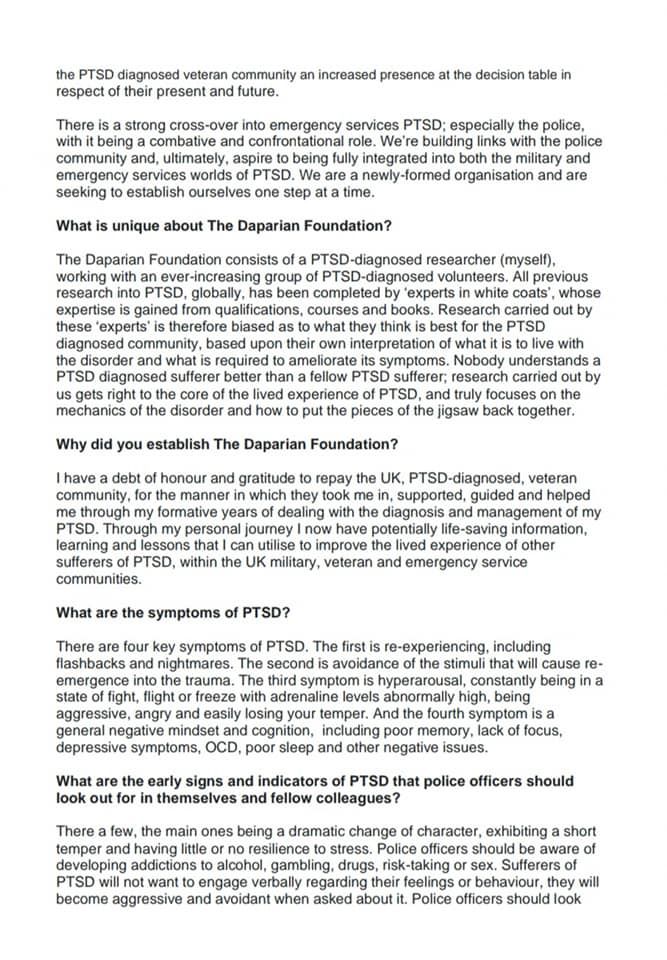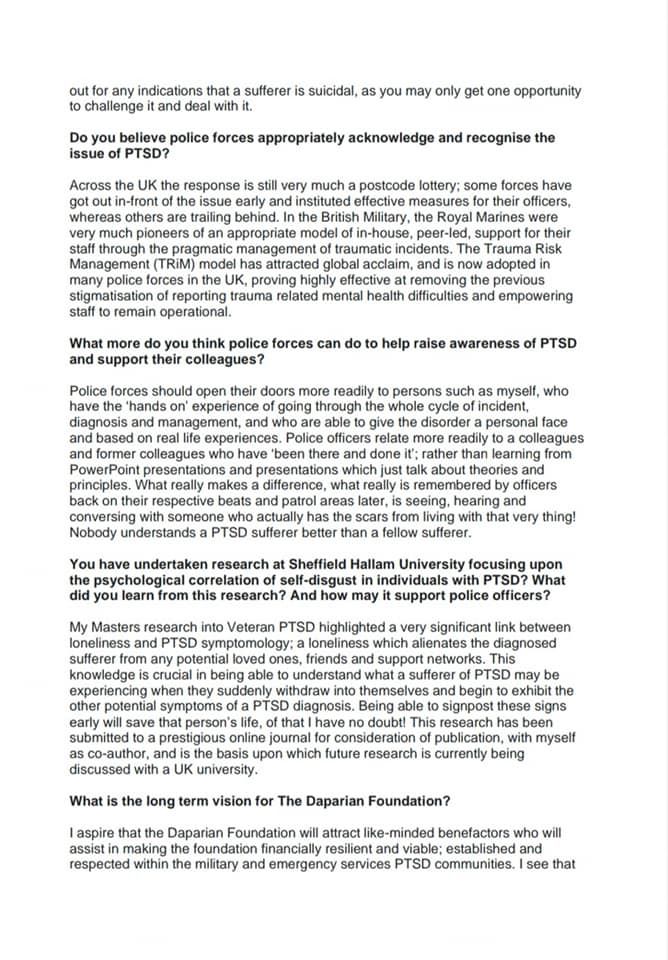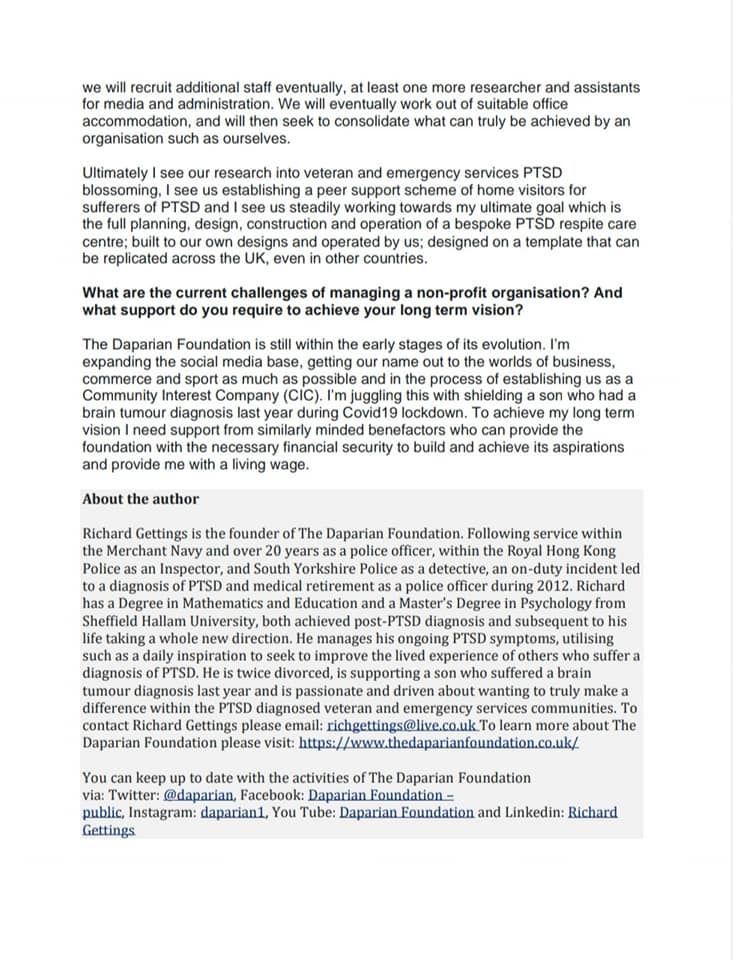 Collaboration with Barnsley College
We were very proud to be announced as a Talent United Partner with Barnsley College in August 2020, enabling us to increase awareness of veteran and emergency services PTSD within the student population.
We presented a couple of Covid-secure, online, PTSD / Mental Health awareness presentations to the students of Barnsley College for World Mental Health Day on 9th October 2020. These were very well received by students and staff alike.
We are scheduled to work more with Barnsley College in the coming months, and are very proud to be doing so.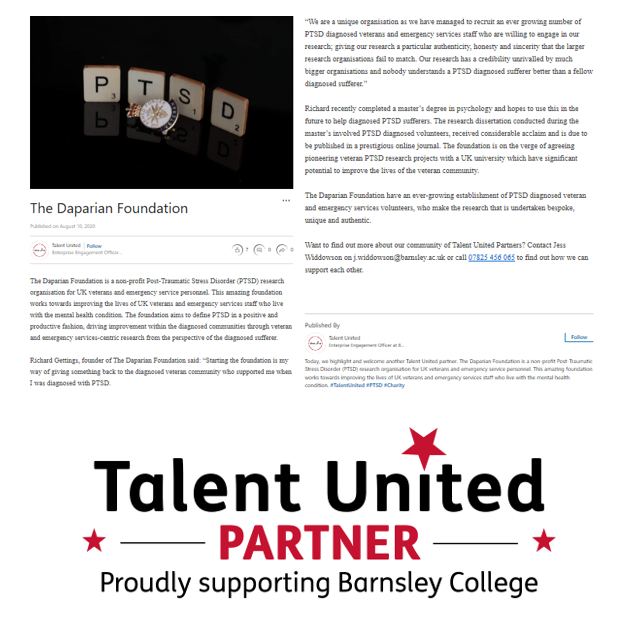 30th October 2020 was an exciting day for The Daparian Foundation. Our inaugural piece of research, completed as part of Richard's Psychology Masters and working closely with a number of our diagnosed veteran volunteers, was finally published in a prestigious online psychology journal, Frontiers in Psychology https://doi.org/10.3389/fpsyg.2020.559883
An important step in beginning to establish our professional credibility and authenticity, and a marker for future research and collaborations.
We have recently presented to these academic institutions, helping others become their best selves through our lived experiences of PTSD. We are proud and privileged to define our journeys with PTSD in this positive and proactive manner.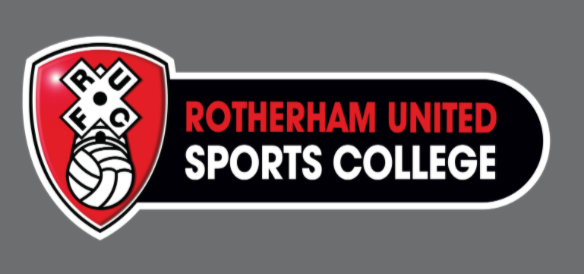 It is with great pleasure that the directors of the Daparian Foundation announced, on 28th April 2021, that Tim Marriott has agreed to become our Ambassador.
Tim is perhaps best known as a regular actor in BBC sit-coms of the 90s, including seven series of 'The Brittas Empire'. In 2000 he moved into education as Director of Drama at Eastbourne College. In 2018 he returned to the stage, adapting and performing former soldier Neil 'Blower' Watkin's biographical novel 'Shell Shock: The Diary of Tommy Atkins' as a solo show which powerfully illustrates the effects of PTSD and opens conversations about mental health. The show has won awards at international festivals, including a New York Encore and Best Solo Show at Adelaide, and subsequently toured Australia promoting the Invictus Games. Shell Shock has recently been filmed and is currently being used by the NHS Armed Forces Network to raise awareness and reduce stigma.
Tim shares our strong passion to improve the lived experience of UK veterans and blue light staff who are diagnosed with PTSD and has become a champion of the communities through his tireless PTSD awareness work. A powerful synergy exists between Tim and the Daparian Foundation and we aspire to help each other evolve and grow through the challenges of the future.
Welcome aboard Tim!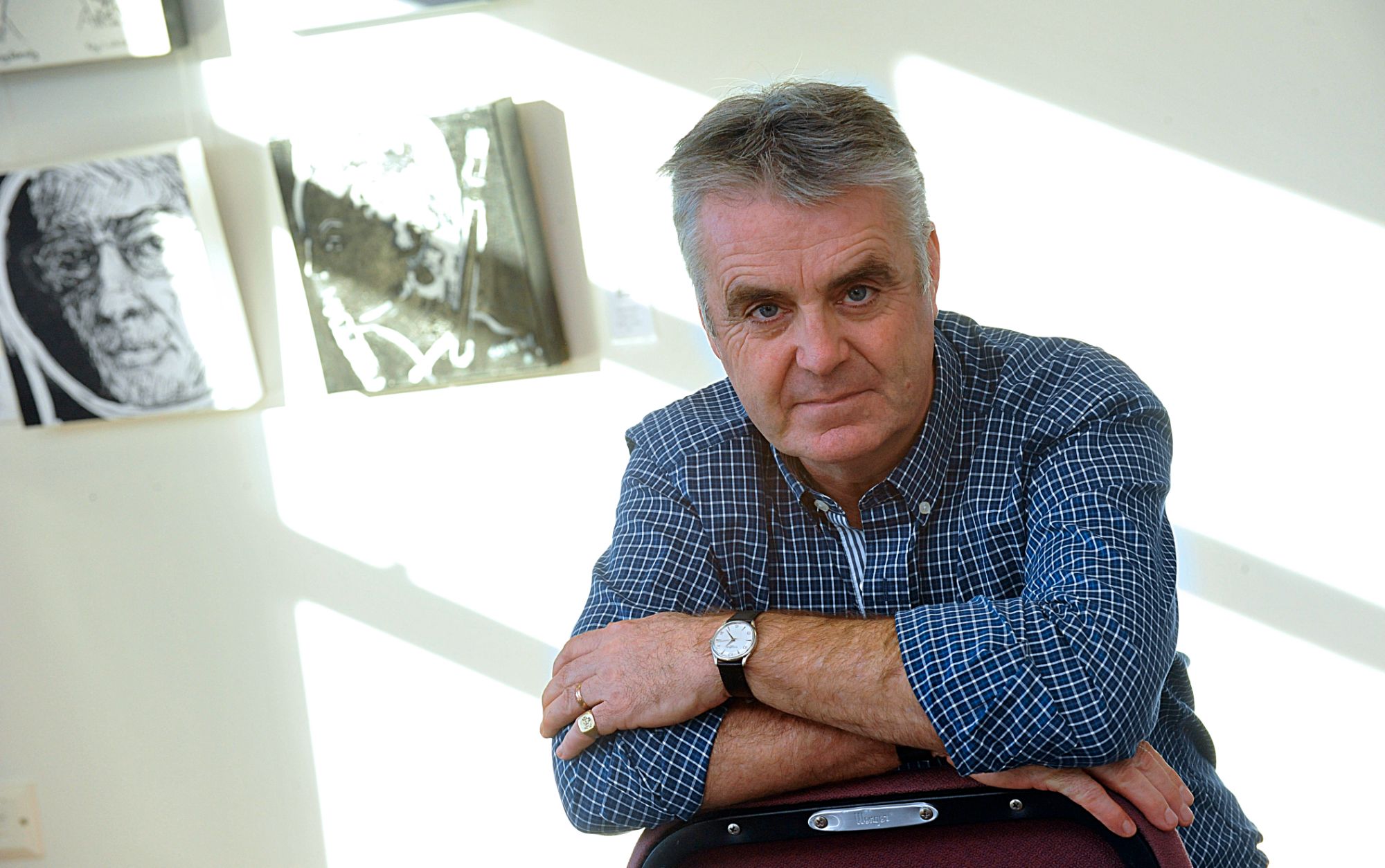 Shell Shock; A powerful portrayal of life with PTSD! If you want to truly understand what it is like to live the rollercoaster of PTSD then watch this production, either via the live screen play or through the recently recorded screen version. This play transcends military, veteran and blue light PTSD, it totally resonates through all communities who live this life! Groundbreaking and pioneering, raising awareness and breaking down stigma!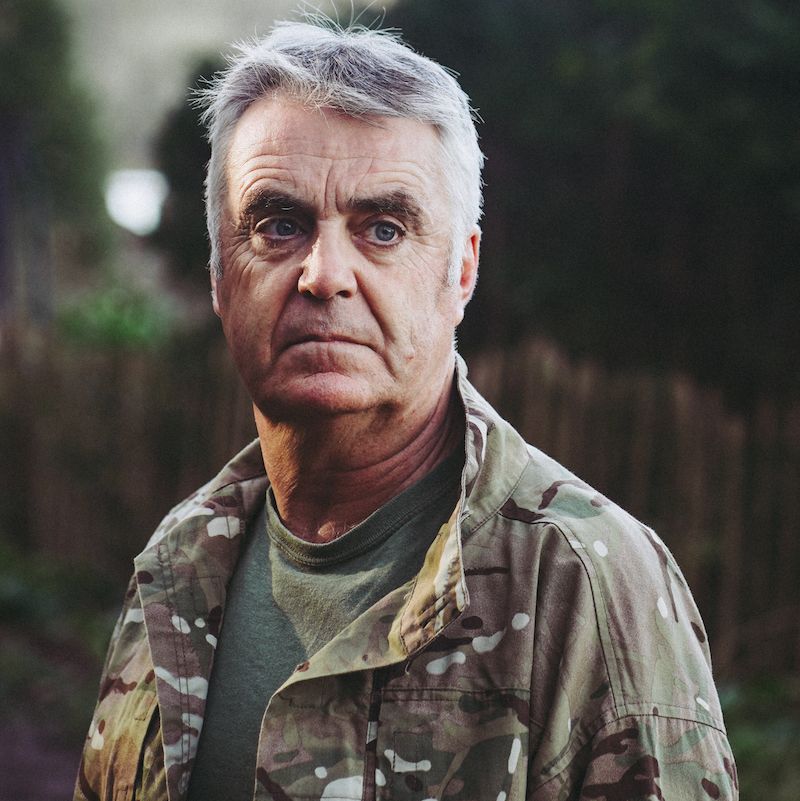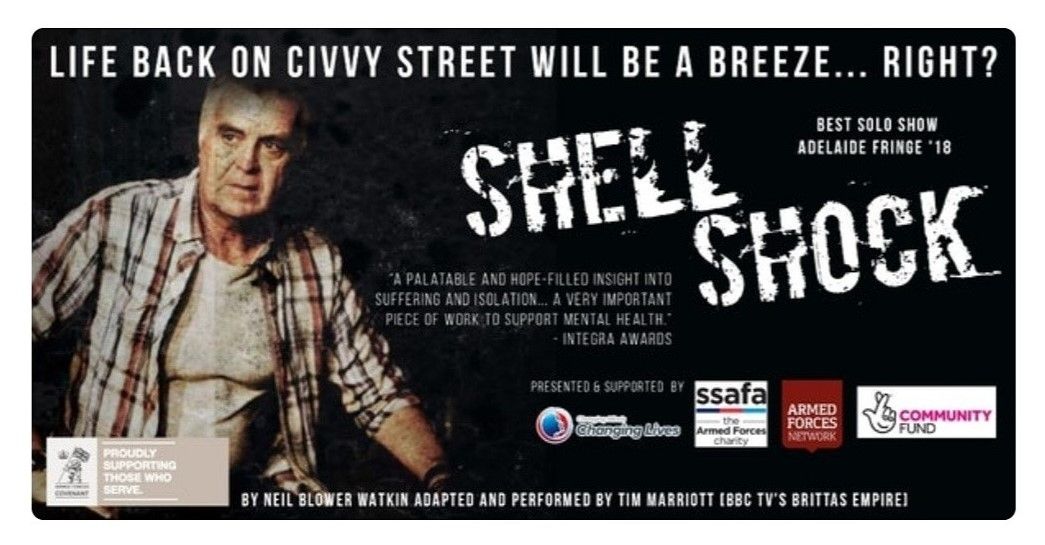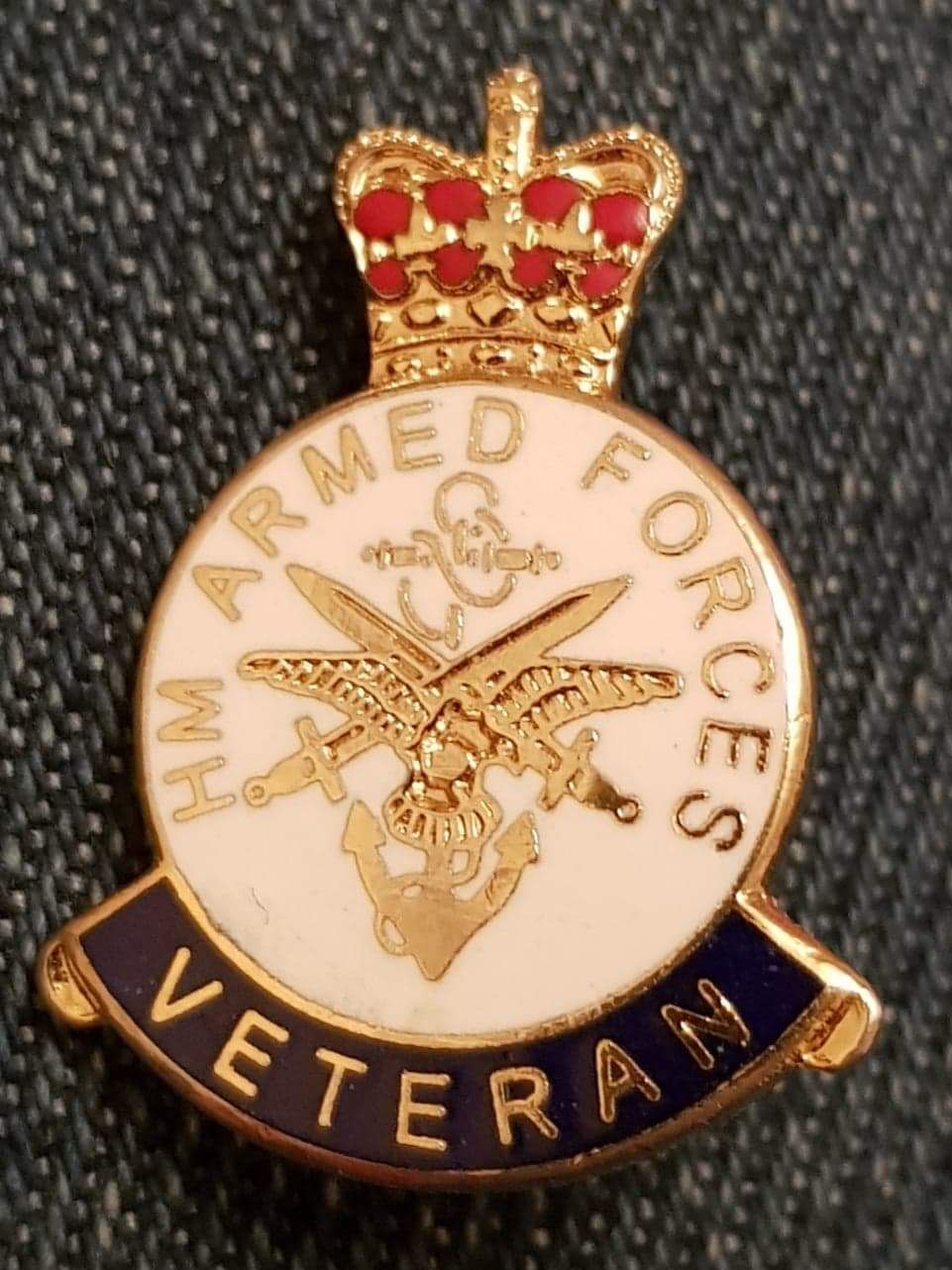 The Daparian Foundation, our growth and research, and indeed this website is all a work in progress. We do not profess to have the best website, the best or most interesting social media feeds. We will not leave you, perhaps, speechless or have you in awe with our output or message.
However, what we can promise you is that we will be working extremely hard behind the scenes; listening to the PTSD diagnosed community, investigating the potential causes of pain, suffering and alienation from the perspective of the diagnosed sufferer, and subsequently attempting to negotiate a path towards truly improving the lived experience of those suffering this destructive disorder.
Hopefully you will witness our growth, witness our journey, from one PTSD diagnosed researcher and a group of courageous diagnosed volunteers to an organisation with research credibility, effective funding and an ever expanding presence. We have ideas, aspirations and dreams about just how far we can take this potentially unique concept, but one step at a time. From acorns do oak trees grow! Travel with us on this journey, help us grow, fund us if you feel able and motivated, like and share our social media feeds. Thank you.
Welcome to Alan! The Daparian Ambassadog!
In recognition of the very great bond between our PTSD diagnosed, veteran and bluelight, community and our four legged warriors we are proud to announce 5/1/22 that Master Alan (celebrity pub dog of the George Pub at Fordingbridge, appeared on Good Morning Britain 22/12/21 and subsequently) has become the Daparian Ambassadog! Alan will represent our four legged buddies (and other Daparian animals whatever they may be) and will help us raise awareness of the incredible job our warriors do for us in providing the necessary support, love and camaraderie to help us mitigate our ongoing PTSD demons and darkness! Welcome aboard Alan!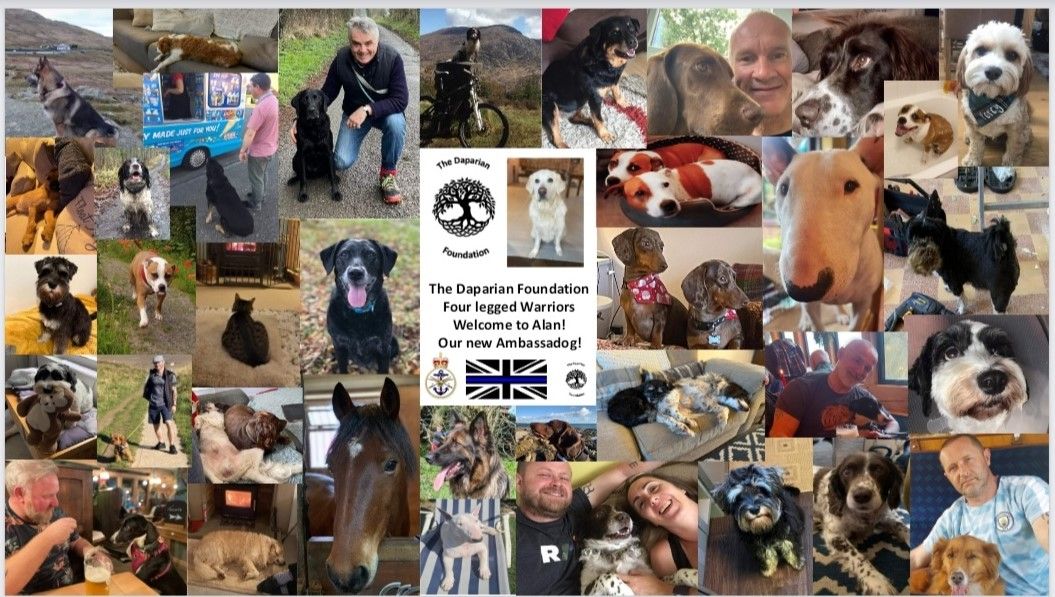 Please complete the form below and click the Send button to get in touch with us.
Thank you for submitting the contact form.